We hold our meetings, unless otherwise stated, at:
The Olde House, Loundsley Green Road, Chesterfield, S40 4RN.
Usually they are on the second Tuesday at 1-30pm and the following Monday evening at 7-30pm               (No meetings in August)
FUTURE MEETINGS
Tuesday Nov 10th 2020
We do not feel it safe to meet in our usual venue, the Olde House, with coronavirus infection levels rising
We will meet outdoors in Holmebrook Valley Park. This has a car park, café and toilets. We will ensure there is social distancing at all times and masks should be worn. If the weather is poor, members should feel no obligation to attend, but Officers will be present to assist with any support needs for those turning up.
The location is described      HERE
In December we plan to have an online meeting via Zoom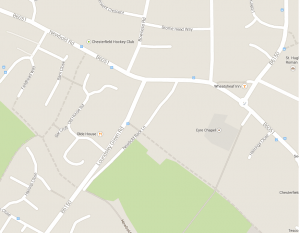 click to enlarge