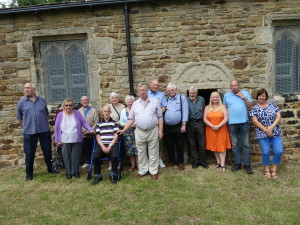 (Click to enlarge)
Our July meeting saw an excellent turnout, though inevitably some were missing due to being on holiday.
As well as catching up with members news there was a very valuable discussion about new laryngectomee products from several manufacturers.
What was clear from our members experiences was that a product that worked well for one did not guarantee that it worked for another. The problem of mucous production was but one that saw a wide variation in individual responses. Being able to mix and match products from the range of manufacturers has always been valuable but it does now seem to be at risk.
We look forward to meeting again in September and have a varied programme of activities and meetings to look forward to.